Angela set the doula bar so much higher!
We had our first two babies in another state and I liked our doula then. However, I had to find a whole new birth team for baby 3 and Angela set the doula bar so much higher! We had a bigger gap between babies 2 and 3, so that combined with pandemic anxiety made me feel like a first time mom all over again, particularly when I was still pregnant on my due date, which had never happened to me!
Angela was kind, compassionate, knowledgeable, respectful… and this was all before the main event. When I finally went into labor, she arrived at our house quickly, walked to the hospital with us, and was diligent in establishing the labor environment with my husband while I got checked in. She honored my birth plan and respectfully set the tone for the hospital staff to do so as well.
She was reassuring when we all knew I was in transition and said I couldn't do this for much longer, and read the room really well in terms of what I did and didn't need. Labor and delivery were everything I'd hoped for and she helped advocate for me when I had bleeding complications immediately postpartum.
Angela continues to be incredibly supportive postpartum and we are so grateful she was a part of our birth team!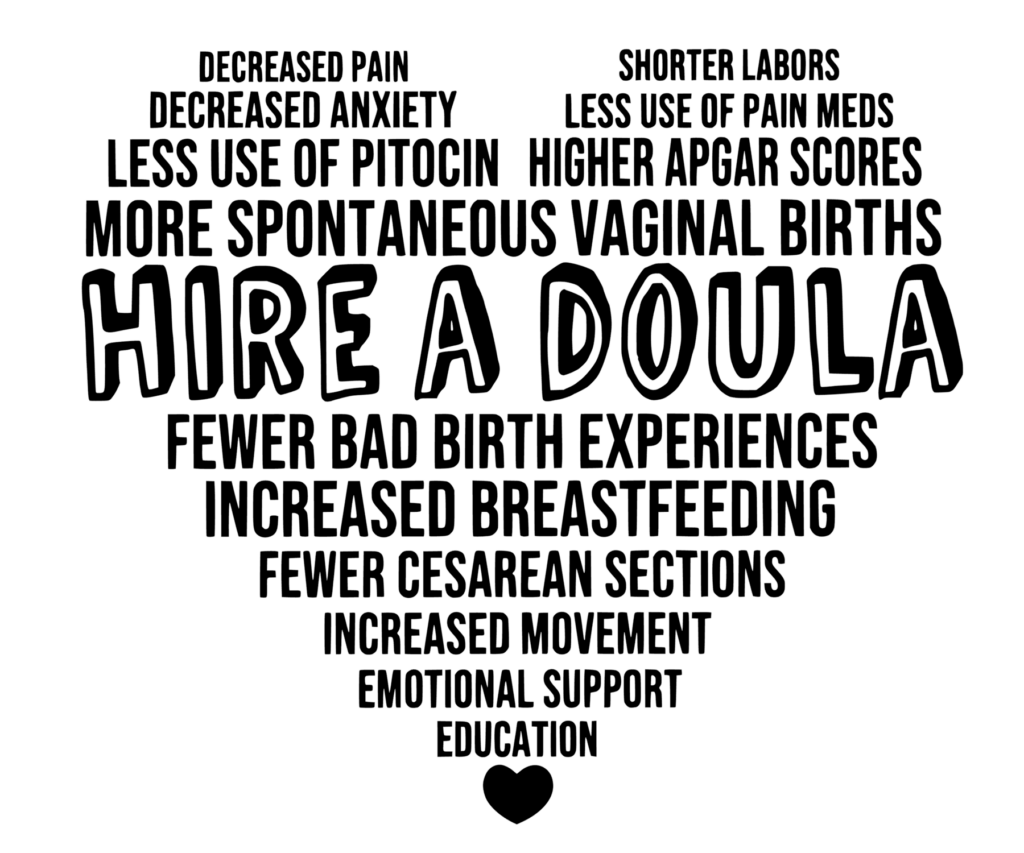 Whenever I reach out, replies are quick, thoughtful and helpful.
"Downtown doula has been a lifesaver for my pregnancy. I was fortunate enough to find them early in my pregnancy, which really helped me through some of the adjustment to pregnancy early on that I struggled with. Whenever I reach out, replies are quick, thoughtful and helpful. I have no doubt choosing downtown doula for my labor and birth will be a saving grace.💕💕💕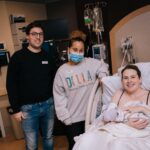 I regret not having a doula at my past births
After a very fast labor with Theo I chose to be induced with Sullivan because I was scared of not making it. Sullivan had other plans and gave me a long labor
I survived all of it unmedicated with the help of an amazing doula and
Drew
in my corner cheering me on.
When Sullivan was not positioned well and my labor stalled Angela helped with all the techniques to get his stubborn little self to turn into a better position.
Angela walked all of those million miles in the halls of the hospital
providing support and conversation that helped keep the day light and enjoyable
(and held useful stretching breaks for Drew
)
And when I apparently refused to push she was calm and patient with me, and all my sass, when I felt a bit out of control at the end.
Doulas are amazing. I regret not having a doula at my past births. Everyone needs an advocate in their corner supporting them no matter how you choose to birth your babies!
Oh and everyone needs a birth photographer and Penny is the real MVP of birth photography and really all things baby and family. I know I say this a lot but birth is a moment you will want to remember forever
Penny has been at my last 3 births and she has been incredible to work with. We have thoroughly enjoyed the conversations and joking during our births. This time was no exception so many good conversations and laughs. Thank you for everything Penny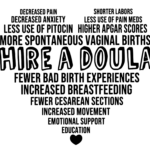 Highly recommend if you're looking for a doula!!
Angela was amazing! We are first time parents and had a standard hospital birth. Angela helped us understand our options, supported me (and my husband) through labor and delivery, and has answered so many of my questions after birth. I'd highly recommend her if you're looking for a doula!!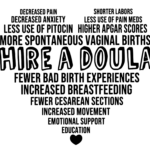 She was considerate, knowledgeable, and an amazing advocate for our family
Hiring a doula was a fantastic decision as first time parents. My wife and I can't stop talking and thinking how appreciative we were to have Angela be our doula. She was considerate, knowledgeable, and an amazing advocate for our family, and especially my wife. I can't thank Angela enough for her help during this awesome time in our life, and I cannot recommend Downtown Doula enough to any expecting parent. First time or otherwise